I am an Indian living in England — a former journalist, now a journalism academic.
After a decade in New Delhi, Mumbai, and New York as a reporter and editor, I moved to Bournemouth, a sunny town on the south coast of England, late in 2003. Indian in England began then, as an alien's musings on the English way of life. Over the years, my interests have expanded, and so have — as old friends might notice — the top menu on this blog.
I developed a fascination with competitive ballroom, and went on to win (with Janine Desai) two major national titles in 2012 and 2013 and represent Britain. Footnotes are my posts from inside that world.
Culture contains my observations on people and places. I like to travel and I am criminally curious.
Epic Retold comprises posts about an experiment with Twitter, a retelling of the Mahabharata in tweets, which became one of the first attempts at Twitterfiction in the world.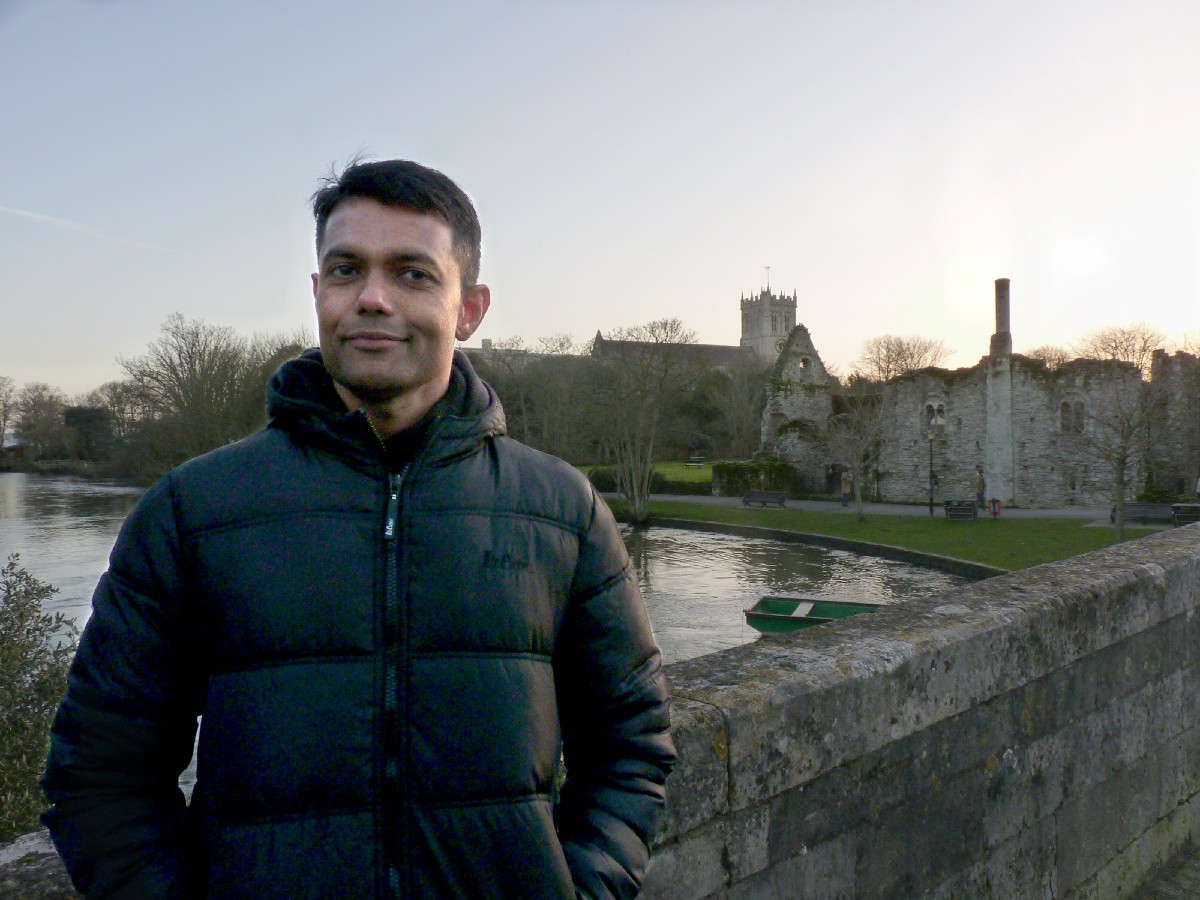 And Hiking is about my latest passion. Never had I imagined I would fall in love with traversing long distances lugging a backpack, but somehow that has happened. Currently I am nearly halfway through the South West Coast Path, UK's longest — and one of the world's most scenic — trails.
For a living, I teach and research journalism in the Faculty of Media and Communication at Bournemouth University. I am interested in bridging the theory-practice divide that exists in journalism. As such, I teach a curricula with multimodal journalism and digital storytelling at its heart at the undergraduate and master's levels; and I supervise PhD students in the areas of social media, digital storytelling, longform journalism, and disaster/crisis reporting.
My own research projects are situated at the intersection of journalism practice and theory, often bringing together scholars and industry professionals to work together on real-world problems. Since 2012, I have been the principal or co-principal investigator for several humanitarian projects —among them, Media Action Against Rape, a research and capacity building project undertaken jointly with UNESCO, New Delhi to offer news media solutions to help combat sexual violence; Aftershock Nepal, an inquiry into building editorial resilience among journalists in post-disaster societies; and RIENNMR-C19, a study of COVID-19 impact on journalism in Nepal and India.
Other interesting collaborative journalism projects that I led can be seen at NewsTracker, Project India and TIWIS.
At Bournemouth University, over the years, I have launched and led two master's programmes, and several courses—including short modules for industry professionals—ranging from investigative journalism and digital storytelling to disaster reporting. For three years, I also headed Connect India, the university's global outreach arm for engagement with South Asia.
More, in my academic profile here.
Bournemouth Bournemouth University Chindu Sreedharan Epic Retold Indian in England